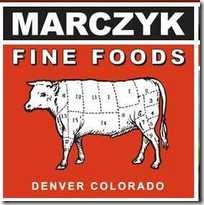 Marcyzk Fine Foods is a secret of Denver locals and long-time residents. It is located just east of downtown Denver on 17th Street. Known to locals as Marcyzks (pronounced mar-ziks), this neighborhood grocery store offers high end groceries and meats and a top-tier deli that will make your mouth water.
Make no mistake, this is not a locally owned version of Safeway or other major grocery chain. You won't find Fruity Pebbles on the shelves here. Basically, if you would find it in those middle aisles at the typical grocery store, you won't find it here. If you would find it along the edges of a standard grocery in the meat, deli, bakery, or specialty foods section, then you'll find a top of the line, mouth watering version somewhere inside of Marcyzks.
Buy Picnic Food or Treats for Hotel Room Dining
Seasoned travelers, especially those who travel for work, know that eating in the hotel restaurant night after night can get old. Even the variety provided by the accessibility of Denver's downtown area via the free 16th Street Shuttle bus can run out of charm for the business person on the third night of their fourth straight week in a downtown Denver hotel.
For families traveling with children, or for sightseeing travelers looking for a little extra charm and intimacy, a picnic in one of Denver's many city parks, or along one of the city's small rivers can be a welcome break from meals on the road. For people headed up into the mountains for a day trip from Denver, or even out to Rocky Mountain National Park, a bag full of snacks and goodies from Marcyzks can make the drive as nice as the view from the mountains.
Grab some deli meats. There are plenty of choices that don't require refrigeration. Then, choose some fine cheeses, delicious fresh baked bread in wide variety of flavors and loaf styles. Don't forget to take along a knife and fork. If you are looking for a break from the usual soda brands like Coke and Pepsi, you'll find plenty of alternative drink choices at Marcyzks including hand-crafted root beers.
Of course, wine goes great with cheese and local Denver liquor store Argonaunt is just a few blocks away on Colfax Avenue.
Your hotel concierge can set you up with a ride to Marcyzks, or if you are in one of the hotels on the eastern side of the city, it can be a pleasant walk, as long as you don't buy too many groceries to carry!